What makes our firm different from the "traditional" law firm? We were built with the needs of young families, professionals, and families with differently abled loved ones in mind. We understand that you are BUSY: you are busy building a family, career, and a prosperous future for yourself and your loved ones. You want to know that you are making the best decisions for your family and that your plan will work when it is needed the most. You want to make sure that your children and patients will be taken care of in the best way possible if anything happens to you. That is exactly what we want for you, too.
At Arch Legacy Firm, we've developed unique systems to give you the guidance you need to build and maintain a life of prosperity and wealth, not to mention the peace of mind that comes with having a plan in place for your family's future. We encourage steady communication with our clients. In fact, we've thrown out the time clocks, so you never have to be afraid to call with questions. All of the planning we do is billed on a flat-fee basis, agreed to in advance, so there are never any "surprise" bills in the mail.
We also ensure that the most important details of your planning are followed through even after you walk out of our office so that your plan continues to work throughout your lifetime. Our unique membership programs ensure that your plan is kept up to date, no matter the changes in your family, your financial situation, or the law. Finally, because your financial wealth is only a small part of your overall family wealth, we also help ensure that your legacy, values, and hopes are passed down to those you love. Contact us today so we can talk about all of this and more when you come in to meet with us. We welcome the opportunity to serve as your lawyers for life.
Our Team
Trish Yeatts Butcher
Attorney and Counselor at Law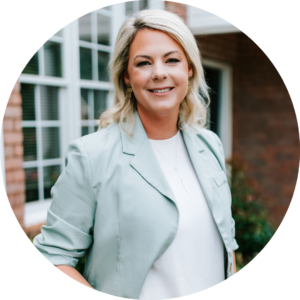 Trish is an Athens native and mom to Max. Trish formed Arch Legacy Firm specifically to focus on the needs of young families, special needs trusts, & professionals and their families. She excels in guiding her clients through the often confusing maze of financial and legal decisions to create plans that ensure the well-being of their careers, businesses, and families.
Trish graduated from the University of Georgia followed by the Emory University School of Law in 2013. While studying at Emory, she interned with the Medical Association of Georgia (MAG) and later transitioned into the role of Legal Counsel. At MAG, Trish authored and helped pass several key pieces of legislation protecting the medical community. After MAG, Trish transitioned to private practice and assisted healthcare professionals with a wide variety of legal matters while working with Hamil Little PC.
After advanced training with the New Law Business Model, Trish became a certified Personal Family Lawyer and Family Business Lawyer® in order to step away from the antiquated billable hour and ensure that she can become the trusted advisor for you to look to for a lifetime of guidance, protection, and love for yourself, your family, your career, and your assets.
Trish is an avid bourbon drinker, University of Georgia fan, a wife, and proud mother of her son Max (and two furries).
Stephanie Yeatts Streer
Director of Operations / Life Insurance Specialist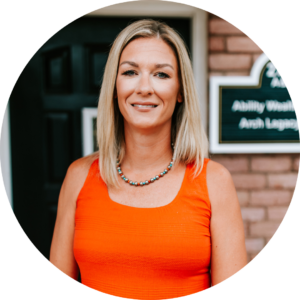 Stephanie brings a wealth of experience to Arch Legacy and we are so fortunate to have her. The mother of two adorable boys, Caleb and Nolan, Stephanie has worked as a paralegal, insurance agent, and owned a very successful embroidery business. With more than 14 years of customer service experience, Stephanie places a high priority on understanding the needs of each client and their families.
Stephanie played softball for Young Harris before transferring to UGA and graduating with a degree in Political Science. After marrying her Clarke Central High School sweetheart, John, Stephanie became an insurance agent, specializing in life insurance. Following the birth of her two sons, Stephanie took a step back from insurance to focus on raising them to be incredible young men.
Besides her two sons, Stephanie is the mother of furbabies, her two orange tabbies, Sawyer and JJ. She enjoys spending her weekends at the lake and taking no prisoners on the tennis court. On fall Saturdays, she can always be found tailgating and between the hedges cheering on the dawgs! 
Stephanie is dedicated to helping Athens families protect their families and find peace of mind and she is excited to work with you!.
Client Services Director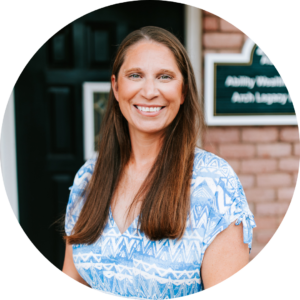 Sarah is a local mom of 3 young children and our client liaison. We are fortunate to have her on our team as she is always prepared to take care of clients no matter what!
She specializes in ensuring that our clients enjoy a seamless experience while navigating the estate planning process. With a charismatic personality, Sarah guarantees that all of our clients feel welcome and that all of their needs are met. 
Sarah enjoys cheering for her children in a multitude of sports arenas (especially baseball) and helping her husband run Oconee Joe. She also tutors local students and sells Rodan & Fields products. Sarah is a super mom who can do it all!
Contact Us About Your Case
We would love to learn more about your estate or business planning needs. Please feel free to contact us for more information or, if you are ready to get started, schedule your Family Wealth Planning Session or LIFT Business Planning Session today!